BACKSTORY
The year was 2019 and I thought I was having the worst year ever, stuck in school trying to get my certificate and the process was making me sick to my bones. It felt like I was dropped in a sunken place and the closer it was for me to get out, the deeper I actually went. Special shoutout to 2020 for surmounting that in leaps and bounds.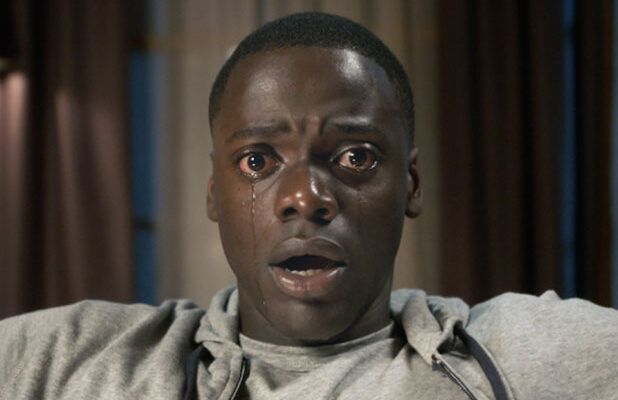 So going into that weekend, bored out of our minds, my friend suggested that we go to Togo for the weekend. For the first time ever, my voice was the still small voice of reason, faced with someone on a higher "Ment" scale than me.
My arguments were pretty basic: 1) We don't know how to get there 2) There was obviously nowhere to stay 3) We don't speak the language 4) We don't know anybody. To make matters worse, this conversation was happening well into the day but being realistic is the most commonly travelled road to mediocrity. (*not me using a fake deep quote to justify nonsense*)
At this point, we were heading to the pharmacy to get Flagyl, bags packed with Garri and sugar (in case they didn't have noodles) and legs ready to meuvee *in Vee's voice*. Now I know you are judging me in your mind, I was judging myself throughout the trip as well but we needed to counter all four arguments to have a reasonable weekend and the thrill of figuring out (or not) everything on the road was IT for me. The crux of the gist would be how we managed to navigate all the many issues and come back in one piece.
Argument 1: How To Get There
For one, we knew Togo was south of Benin Republic and the central point in Cotonou was Tokpa Market. We took a bus from the border to Tokpa Market which cost 500cfa. After getting to Tokpa Market, we used our elementary french to "Je Vais a Lome"(I am going to Lome) our way to where vehicles going straight to Lome parked. Luckily for us, the driver was a Nigerian and could speak English; that was a great relief. The vehicle carries 4 passengers and the ride to Lome cost about 4,000cfa per head. The ride from Cotonou to Togo took 3 Hours; with that, the first argument was countered.
Random Tip: "Il y a pa l'argent" which means "There is no money" is a phrase that will save you some bucks in a french city.
Crossing The Border
Crossing the border is always a long process and the Benin-Togo border was not any different. We had to come out of the car to go through necessary immigration processes while our car went ahead, to be honest, we realized that giving the officers "a little anything for your boys" was going to save us a lot of stress. A few things like; Passport, Yellow Fever pass and a country stamp are necessary to cross the border. Borders crossed and onto the next step, finding where to stay.
Argument 2: Where To Stay
Now if we did not counter this argument, we were going to spend the night in a car garage for sure. We had about 1 hour left to figure this out, the evening was coming and prospects were looming. Lome is a city on the coast, so not waking up to the roaring sound of the ocean waters would have been a big L for us. We searched online for affordable accommodations on the beach or close to one, we got exactly what we were looking for from Bookings.com.
Argument 3/4: We can't speak the Language/Locating The Accommodation
We got into the city late in the night and disembarked at Baguida. We soon realized that our journey to La Casa de Crusoe was going to be difficult because there was a huge communication barrier and our combined french knowledge was shitty (Desole Monsieur Rotimi!). At this point, we were offline and could not access Google Maps/Google Translate. The most popular means of transportation in this city is the "Kekenor" (Motorcycle) and a couple of riders tried to bridge the communication gap; it must have looked like a terrible game of charades to onlookers.
Finally, one of them recognized the place from pictures we had saved!! Best feeling ever… We realized that the hotel had two names (New Robinsons Plage and Casa Crusoe) and people were more familiar with the other name. We paid 400cfa for the bike ride and they spend CFA (Pronounced "Sefar" the Francophone currency) in Lome.
Gesticulating doesn't aide communication with someone who doesn't understand your language.
The Experience
We got to the resort really late and the receptionist was kind enough to wait for "the mystery people" who had booked a room online and she acted as our host for the rest of the weekend.
Robinsons Plage/Casa Crusoe is a private beach resort on the outskirts of Lome, occupied mostly by expatriates and tourists from abroad. Indigenes come around during weekends and public holidays to catch the beach vibes. The room next to ours was occupied by an NGO lady from Canada with her Burkinabe boyfriend and they both were fun to watch, particularly when the guy got defensive about his girl getting too familiar with us. A room at Casa Crusoe cost about 14,000cfa a night and payment covers breakfast.
5 Tips On Navigating a New City
Since we were basically orphans in the country, we had to find a way to hover around the city on a budget and not get lost. I highlighted tips that helped me and might help you too:
Use Instagram Places to locate areas that are popping and aggressively slide into DMs of people near your location to ask for directions and general info about the city. That's how relationships are made innit.
2. Like I mentioned earlier, your first aid kit should include Flagyl in case you have tummy upsets and Garri or any longlasting food you trust in case your taste buds don't accept the countries food.
3. Be conscious of the prominent means of transport. Motorcycles are more prominent in Lome. Try not to look too confused while commuting, confusion has a smell.
4. Find the Igbo mans shop. Igbo people are really enterprising and run businesses almost everywhere the sun shines. In the off chance that there's none, find a cafe, people there can also be very helpful.
5. Learn the basics of the language they speak. I tried to learn French but Mon Francais est Dustbin.
Cost Breakdown
Transport from Cotonou to Tokpa Market—————————— 500 cfa
Tokpa Market, Benin Republic to Baguida, Togo——————— 4,000 cfa
Baguida to the Hotel(Le Casa De Crusoe) ———————————————————— 400 cfa
Feeding —————————————————————————– ~2,000 cfa per meal
Accomodation ———————————————————————— 14,000 cfa per night
Transport ————————————————————————approx ~600 cfa per trip
What was your most impromptu trip and what are some tips you implore while navigating new cities?
Thanks for reading.